New Prime Minister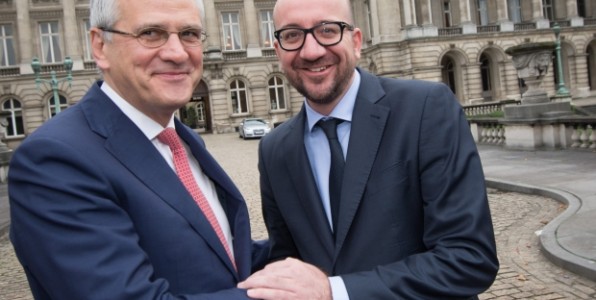 After nearly 30 hours of non-stop negotiations, there was finally an agreement on the formation of new Belgian federal government yesterday evening. At only 38, Charles Michel will be the youngest prime minister to ever lead the country. The new government will have 13 ministers, six from the French-speaking side and seven from the Dutch-speaking side.
You may remember in 2011 Belgium went a record-breaking 541 days without a government. Last time it took King Albert II selecting the Prime Minister Elio Di Rupo as the first French-speaking prime minister in nearly 40 years – to bridge the divide between the country's linguistic groups.
Political paralysis grips Belgium due to enmity between the Dutch-speaking Flemings in the north of the country and the French-speaking Walloons in the south.